Case Studies
At Hanover our goal is to support the creation, and evolution, of excellent public services by delivering talented professionals into the heart of Central Government and Local Authority projects.
We take time to really understand your team and project needs and then create bespoke team building strategies that will help you successfully achieve objectives, on time and within budget. Below you'll find some of our most recent project stories, along with role titles of some of our fantastic associates that helped to drive each project forward.
​We are able to supply associate skill profiles in less than 48hrs and if your requirements are urgent, in less than 24hrs!
Our average time from receiving a requirement to placing an associate into your team is 9 days. However on several occasions where a project needed a contractor to start straight away, we've been able to do this in just 2 days!
​
​
​

​
Life-Saving Services
Working with Government healthcare departments on time-critical projects, we listened to their needs and set out strategies to find the best skills at a critical time for UK healthcare. We supplied talented associates that created end-to-end solutions for new healthcare platforms, emergency triage software and urgent pandemic response structures.
This involved understanding content needed in order to support critical user needs and optimise user journeys. This approach also provided new user behaviour insights that could be used to inform wider healthcare initiatives and help convert underlying policy intent into quantifiable and motivated actions.
Experts Supplied:
Agile Delivery Managers

Lead Delivery Managers

Senior Business Analysts

User Research Leads

Data Managers

MDM Consultants

Infrastructure Engineers

Head of Customer Insights

Product Marketing Managers

Data Scientists

Technical Architects

Senior Services Designers

Incident Handling Lead

Mobile App Product Managers

Salesforce Product Managers

Senior Project Managers

Demand Modelling Engagement Analysts

.Net Developers
​
​
​
​
Accessible Design
Our designers know that 1 in 5 people in the UK have a long-term illness, impairment or disability, meaning that content design should be clear, simple and accessible without the need for adaption. Recently we deployed a Content Design team to a Home Office project, where an e-learning programme required a redesign to meet both GDS and accessibility standards.
Innovative design choices coupled with regular check-ins with both Home Office staff and GDS staff ensured standards were met and the project received a successful assessment, progressing to Alpha stage.
​We also placed Agile coaches into teams supporting the Home Office portfolios with technical products and product centric ways of working to deliver services to UK citizens. This included the adoption of Agile methodologies, tools and techniques.
​Experts Supplied:
Agile coaches

User Researcher

Content Designer

Service Designer
​
​
​
​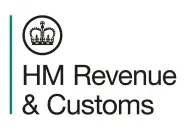 ​
Scala Development
Hanover partnered to deliver a Scala Development Team into HMRC. We deployed a number of Scala developers, versed in Play, to deliver cloud-based solutions within two digital delivery centres.
The team has experience of delivering HTML frontends with strong API experience and most of the individuals deployed had previous experience working within HMRC, making them excellent candidates versed in understanding their specific needs.
Most importantly was the time for deployment, taking only 19 days. We gave strategic burst capability in one of HMRC's more niche technology areas. The result being that the delivery of key Scala digital projects was met at speed.
Experts Supplied:
Lead Scala Developers

Senior Scala Developers

Scala Developers
​
Digital Transformation
​As part of an important HMRC operational overhaul, we supplied experts to review and digitally transform both their external user engagement and their internal commercial and procurement processes. This included upskilling permanent employees through knowledge transfer in order to empower future change.
​Experts supplied:
Programme Procurement Managers

Data Engineers

Service Now Super Users

Senior Communication Specialist
​
​
​
​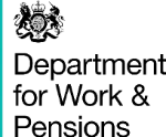 ​
​Optimised User Design
​Implementing a highly skilled team of UX, interaction and service designers, we supported the DWP in reviewing and improving the functional design and capacity of a key public benefits platform. Through smarter user understandings, the goal of this project was to create a faster, more accessible and optimised user experience.
​Experts Supplied:
User Researchers

Senior Interaction Designers

Senior Service Interaction Designers

Senior Frontend Developers
​
​
​
​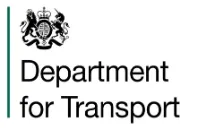 ​
Service & Interaction Design
​To support the needs of service accessibility projects, Hanover deployed a team of Designers, focusing on Service and Interactive Design, into the Department for Transport (DfT).
Ensuring accessibility compliance was a primary objective. Designers worked to understand customer needs through analysis of accessibility regulations and user stories/behaviours. Through front-end design and prototyping, they demonstrated innovative insight into how services could be enhanced. The designers also acted as a first point of contact and design authority for existing employees within the department, disseminating knowledge for future understanding.
​Experts Supplied:
Service Designers

Interaction Designers