Contact Us
Email: info@hanrec.com
Telephone: 0203 145 1266
​
Send us a message
​
​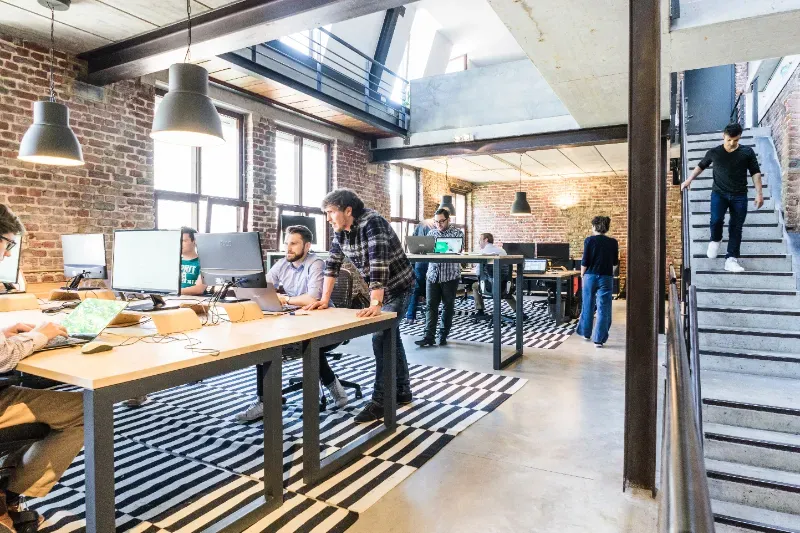 ​
Public Sector Consulting
We believe in putting customers first, providing simple, flexible solutions to their problems. Which is why we are proud to support a range of UK Government Departments in their mission to deliver digitised, optimised, public services for the benefit of UK Citizens.
Learn more
​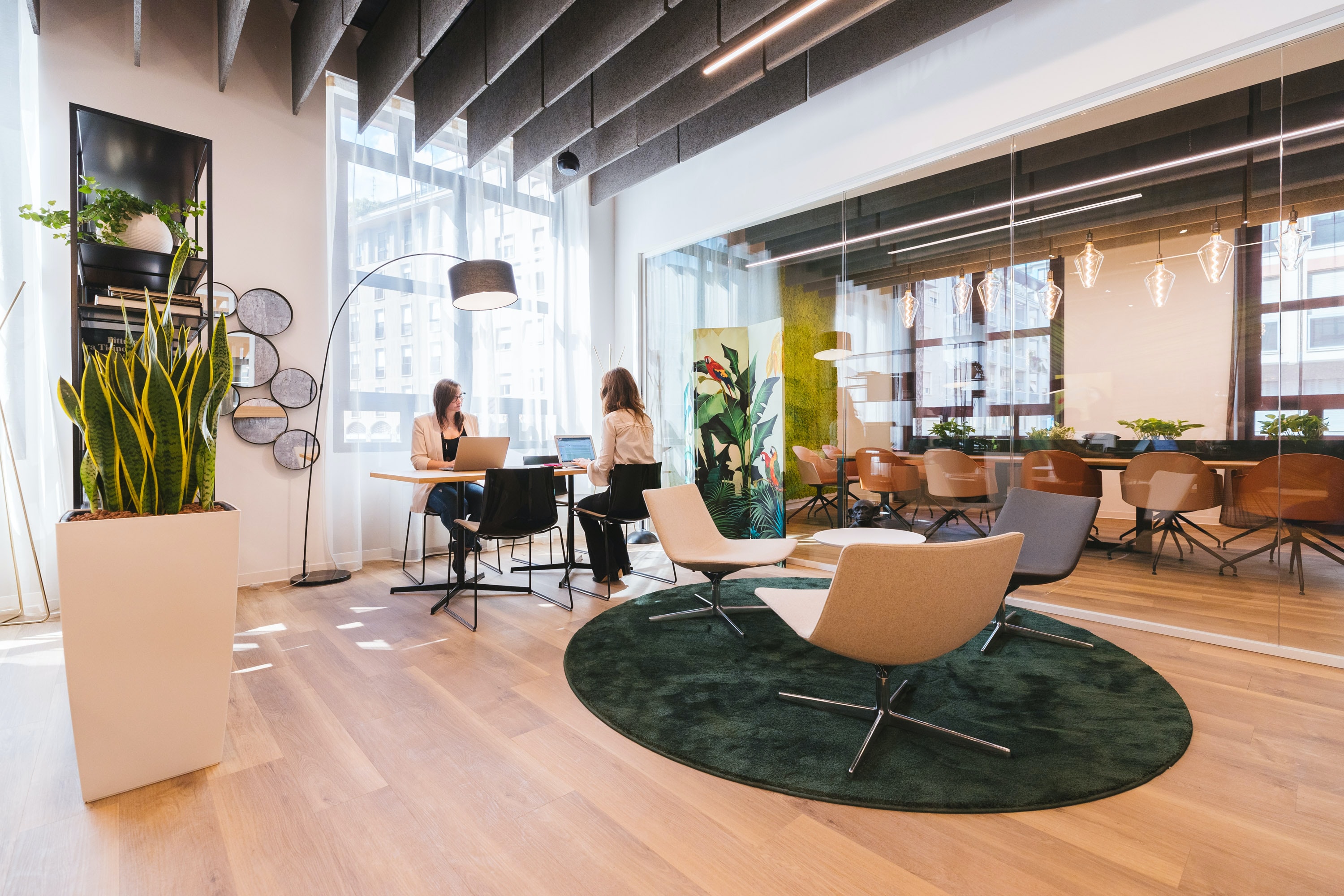 ​
Start-Up Recruitment
We optimise hiring strategies and workplace diversity for tech start-ups and scale-ups across the UK and Europe. We are typically engaged by recently acquired or VC backed clients at any stage from Seed to Series B, seeking to make leadership or senior hires.
Learn more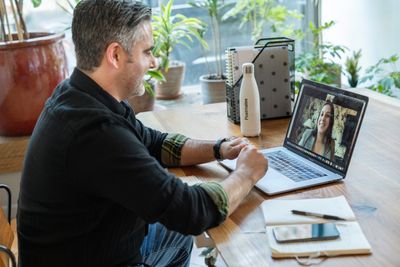 ​Most people think they have interview preparation perfected, but you'd be surprised by how many people overlook basic elements, and some simple improvements, which can be key to your success. We've gathered the top 4 tips to make your interview effortless and memorable.  1. Preparation is keyPreparation is key to success, so make sure you have sufficient time to prepare before your interview and dedicate some time without distractions.  ResearchThe first step should be researching the organisation where you could be working. Visit any relevant websites and social media, look at LinkedIn profiles and do a general search on Google to see if they have any press about latest projects or initiatives. You want to get a feel for the work that they do, their mission and values, structure and their objectives or goals. You can then align some of your answers in the interview to reflect this, mirroring back their own language to create a commonality. Write down any keywords that stand out as markers for the organisation, such as 'fast-paced' or 'outcome focused'.  RevisitRevisit the job description. Think about why you applied and what attracted you to the job. What are the parts that excite you? Note these down and keep them handy, so you can show enthusiasm about these in the interview. Which parts of the role do you think you would excel at and which parts are your skills lacking in? The job description should also give you an idea of the behaviours the interviewer is looking for. Look out for terms like 'self-starter', 'team-player' or 'strong communicator' so you can show that your behaviours and soft skills are also desirable. And revisit your CV. This is the main piece of information that the interviewer holds about you. Are there areas that align with the job description that you are likely to be asked to elaborate on? Are there any areas that the interviewer may question or want examples of? You should also check that your LinkedIn profile correctly reflects your CV and is up to date. Make sure your profile photo is professional and you've included volunteer information, any groups and have some good recommendations from colleagues.  Common QuestionsPrepare for the most common interview questions. These are generally competency-based questions such as:Making effective decisionsCollaboratingLeadershipStrategic thinkingOrganisational skillsWorking under pressureAttention to detailHandling a difficult decision or situationMotivationTaking control of a situationProblem solvingCreativity You may need an example for each area detailing the situation, your response to the situation and the positive outcome.  Your questionsWhat questions do you have about the role or the organisation? If the conversation is quite casual, you should be able to ask questions as they naturally arise, but it's also important to ask a question at the end of the interview to show you are still interested. This could be in regard to the contract length or timeline, or "when are you likely to make a decision?" Write down your questions as after processing other conversations, you may need a reminder.  ​ 2. Promoting youClarify your 'selling points'. Why would you be good at the job and what sets you apart from other applicants? Identify key responsibilities of the role and prepare several examples of your experience and achievements in these areas. Where possible use statistics to evidence this.  Specific Examples with STARYou can use the S.T.A.R method to create quick and effective examples: Situation, Task, Action, Result. ​Situation: Set the scene and give the necessary details of your exampleTask: Describe what your responsibility was in that situationAction: Explain exactly what steps you took to address itResult: Share what outcomes your actions achieved​You must describe a specific event or situation, not a generalized description of what you have done in the past. Be sure to give enough detail for the interviewer to understand Showcase your workIf the interview is specific to certain types of work such as design, content, or products, you may have been asked to, or may just want to, showcase examples of your work. Make sure examples are relevant to the role and showcase your best skills. You may want to go in-depth with a case study, outlining objectives and processes or just create a short screenshare presentation that acts as a portfolio. If you do this, ensure you can concisely talk through or narrate your work to give your interviewer a good understanding and positive takeaway points. You want to be memorable. Practice this prior to the interview with a friend to get feedback and identify areas that could be improved.   ​3. The Set UpHave a trial run before the actual interview to resolve any issues.​Technical DifficultiesThere is nothing worse than being failed by technology in an already stressful situation. Prior to the interview (the previous day and in the hours before) test your technology. Do you know which video platform you will be interviewed on? Have you used it before?Set it up and test it out. Make sure you are familiar with all the functionality or features in case you are asked to change any settings or screenshare unexpectedly. It is better to do an interview on a laptop, rather than a phone as you have more control. Make sure your camera and microphone are working and set to appropriate levels. Also make sure all software updates are completed because no one wants a computer update starting randomly mid interview.  Location Where will you do the interview? Do you have a reliable WiFi connection? Conduct the interview somewhere private and quiet where you won't be disturbed. Notify family or housemates ahead of time or book a meeting room if you are in a shared space/office. Test sitting in-front of the camera and take a good look at your background, as well as without you in frame in case you need to get up at any point. You need a minimal and non-distracting background, with good lighting so you can be clearly seen. Check your camera angles, as some laptop cameras can be set lower. Try to position the camera for a clear and proportioned head and shoulders shot where you can make easy and comfortable eye contact with the camera. Distancing is also key; you don't want to look too far away or equally right on top of the screen. Make sure your chair or seat is also comfortable. If your interview is taking place in person be sure to identify the location and plan your route the day before, leaving yourself enough time in case of travel disruption. ​​4. First impressions countAccording to research, it takes 7 seconds to make a judgement about someone when first meeting them. Whether we mean to or not, we can make unconscious judgements based on appearance and body language, so it's important to look presentable.  Wellbeing This is an area that is often overlooked but can really make an impact on how you present yourself and how you feel in an interview. The night before the interview, try you get a good night's sleep. This will help you feel well rested, refreshed and more alert in the morning .Make sure you've eaten prior to the interview, nothing too heavy, and that you are well hydrated. Have a drink on hand in the interview as you'll be talking for a while. Dress The PartDress appropriately for the role or organisation. It's better to be dressed more formally, than looking too casual. Even if your interview is via video link, dress as if you are meeting in person, full body in smart attire as you may need to move away from the screen. Beyond clothing, ensure that you are also clean, tidy, and looking polished. Looking your best translates into feeling your best and will give you confidence.  Body Language Body language is important. You want to a strike a balance between enthusiasm and professionalism. Ensure you have open body language such as good posture, arms relaxed by your side and a straight back and use a good amount of eye contact (to the camera). Be aware of your gestures, it's good to have some movement to main interest and feel comfortable, but you don't want to be so animated that it becomes distracting. Monitor your tone of voice to keep things friendly and enthusiastic, and remember to smile. ​​​Looking for a new contract job?If you're looking for a new role, Hanover specialise in DDaT capabilities for UK Government. We can find you an exciting and rewarding contract in: Data, Product & Delivery, Technical, IT Operations, QAT, and User-Centred Design.See our latest contracts here!​​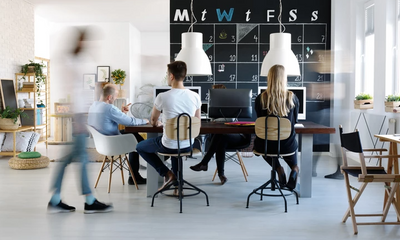 ​Post-lockdown, the new buzzword that has managers debating working style policies is 'Hybrid Working'. But what does it really entail? Is it really suitable for your workplace, and more importantly, your employees? ​What is 'hybrid working'?Hybrid working is a relatively new term, coined to demonstrate different ways of working combined, including:Working in the officeFlexible hours Remote working optionsWorking from homeIt's been born out of companies adjusting to the Covid pandemic and the necessity under government guidelines for business to pivot to digital working and working from home under lockdowns rules. Now as restrictions lift, companies are considering what it means to head back to the office and whether we really want to.According to the ONS, prior to the pandemic around only 5% of UK employees worked from home and a recent report from the CIPD showed that pre-pandemic, 65% of employers did not offer remote working options at all. The report also shows that now 40% of employers expect more than half of their workforce to work regularly from home in the future. ​​Do you employees want hybrid working?The short answer is YES! Positive employee experiences are essential to productivity, reducing staff turnover, diversity and culture. According to Microsoft's 2021 report, 73% of employees wanted flexible, remote work options, post-lockdown.If you CAN offer options for hybrid working to your employees, whilst maintaining business goals, why wouldn't you? If you're in doubt about its need, conduct an employee survey and ask what options your employees would like.The pandemic has created new employee expectations. It's not just about flexible working anymore, it's about individuals managing their own safety and working in a way that they feel secure and comfortable, and that also respects each others boundaries. If you have a mix of employees that have different health situations, you can't force them to conform to one set scenario. It just won't work. You should care enough about employees wellbeing to invest in hybrid working options and the associated tech to support it. Hybrid working also helps to create better work/life balance for employees who may be suffering from health complications, are working parents or carers, and people with other stressful responsibilities outside of work.​​What are the challenges of hybrid working?Dependant on the type of work you do and how large your teams are, there will be some challenges to offering hybrid working. Here's a few things you need to consider:Some of your roles may not be suitable for remote or hybrid workingKeeping track of everyone - who is working from where and whenEffective management - monitoring productivity, meeting deadlinesCommunication - meetings, group chats, keeping in touch, performance reviewsTraining & Development - better online or in-person? Wellbeing - isolation, new employee onboarding, socialisingTech - resources, hardware, connectivity, costsHow will hybrid working benefit your business?One way hybrid working may benefit you as a leader is in a reduction of office space, work space rental and facilities costs. With a reduction of people in the office, you could reduce the office size, moving savings to other areas of your business. Hybrid working can also hinder the spread of illnesses, (not just limited to Covid), and mean you have a fully functioning and healthy team. Employees suffering from a bad cold may feel well enough to work but don't want to pass germs onto their co-workers, so working from home is a great option. However, the main benefit of introducing hybrid working is a big one. Employee happiness! We all know that happy employees are substantially more productive, making your business more profitable. Flexibility for working styles and personal needs create better work/life balance. This in-turn creates a positive working environment, stronger collaboration, employee loyalty and a reduction in staff turnover. ​How do you implement hybrid working? 1. Policies - Ask yourself whether your policies are long, or short term? Talk with all managers about what will work for their team. Will you still be able to meet customer expectations and continue performing at an optimum level?When implementing hybrid working, it's important to outline very clear policies. Detail the working options available, specify what they mean and what they entail. Also outline what is expected from your employees and what happens if those expectations are not met. You can also offer one to one conversations for special cases. Some roles may not qualify for hybrid or remote working, so it is best to discuss this with anyone affected individually. Once you have a policy outline in place, look at how achievable those policies are utilising your current resources. Are there any obvious holes in your plans? Do you need anything new and what are the costs involved? Ask for feedback from your employees on what they need for working outside of the office. Give careful consideration to the contractual implications of hybrid working, as implementing a new policy can sometimes amount to a formal change to terms and conditions of employment. It is best to run your draft policy past a legal advisor. If you are welcoming people back into the office, make sure you stay up-to-date and comply with Government guidelines and conduct a health and safety risk assessment. ​2. Technology - Many stumbling blocks regarding hybrid working can be overcome by utilising technology. For example - using Zoom and Microsoft Teams, creating an intranet, updating employee communications or incentives, and managing projects in platforms such as Slack and Basecamp. Also think about new employees and how they will be onboarded. How can you make new recruits feel welcomed but also supported if they are not in an office? Make a list of your current tech and tech support, then review and source any new platforms you need.​3. Hardware - It's important you keep on top of your hardware such as laptops, monitors, hard drives etc. Are they all fit for purpose? How will they be assigned and monitored? How often do they need to be checked and updated? Do you have a support company or IT dept. that will be able to manage this? ​4. Performance - With employees being in and out of the office, or working remotely for long periods, performance may be harder to observe and monitor. You may need to shift how you perceive good performance. For example: from employees being at their desk whenever you call, to instead looking at actual outcomes of work and meeting deadlines. Performance reviews and meetings should wherever possible be in person to maintain relationships. ​5. Wellbeing - What are the wellbeing implications for your new policies? Managers should receive training in understanding and spotting potential signs of poor wellbeing and mental health symptoms. Ongoing mental health support and information should be readily available and regularly promoted to all employees. Respect boundaries going forward. Just because someone is now working from home and has the tech to be available at anytime, it does not mean they are now contactable 24/7. Work hours should remain fixed and non urgent contact kept to a minimum outside of those hours. Fairness & inclusivity is also an area of wellbeing to bear in mind. During the pandemic there was a disproportionate impact on ethnic minorities and also with women being much more likely to be both furloughed and undertake childcare responsibilities. Identify areas where inequalities may have developed, or could develop in the future and set out plans to address these. You should also do your best to ensure equality of experience between employees in the office and employees at home and have plans to address any potential conflict. ​​ConclusionIn a few years 'Hybrid Working' could be standard for most companies. Data from OpenSensors shows that 9 out of 10 UK workers want the option to work remotely once offices reopen. Early adopters and tech giants such as Twitter, Facebook and Google, are already offering a variety of hybrid working options. Whilst the future remains unclear, having a choice of flexible options for hybrid working could mean the difference between success and failure for your business. We've seen throughout the pandemic, that companies who embrace hybrid or remote working, digital technology resources and ecommerce, can not only survive but actually thrive!​​We're here to help!Hanover offer solutions to support engagement, remote interviewing and remote onboarding. You're busy helping existing employees and doing your day job, so at Hanover we manage a fast and simple process for you, including:Candidate Engagement - Job Advertising, Interactive Job Descriptions, Content Marketing Video Interviews - Online Video Interviews. Share, shortlist and feedback in a few clicks Remote Onboarding - Data Insights to tailor remote onboarding to individual needsFind out more about our recruitment solutions here!​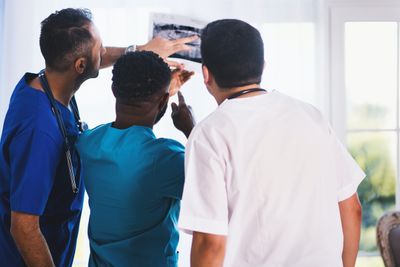 ​Departments: NHS, Department of Health & Social Care, Public Health England & National Institute for Health & Care Excellence.​Working with Government healthcare departments on time-critical projects, we listened to their needs and set out strategies to find the best skills at a critical time for UK healthcare. We supplied talented associates that created end-to-end solutions for new healthcare platforms, emergency triage software and urgent pandemic response structures.This involved understanding content needed in order to support critical user needs and optimise user journeys. This approach also provided new user behaviour insights that could be used to inform wider healthcare initiatives and help convert underlying policy intent into quantifiable and motivated actions.​Experts Supplied:Agile Delivery ManagersLead Delivery ManagersSenior Business AnalystsUser Research LeadsData ManagersMDM ConsultantsInfrastructure EngineersHead of Customer InsightsProduct Marketing ManagersData ScientistsTechnical ArchitectsSenior Services DesignersIncident Handling LeadMobile App Product ManagersSalesforce Product ManagersSenior Project ManagersDemand Modelling Engagement Analysts.Net Developers