​In this blog, we'll discuss how we optimise hiring processes to encourage applications from a wide variety of candidates, how to remove bias and communicate your culture of diversity and inclusivity.
Diverse hiring is not about meeting targets or ticking boxes. Or encouraging one demographic to apply for your roles over another.
It's ensuring NO ONE is discouraged from applying to work with you. It's communicating your culture positively, so that any applicant can imagine themselves as part of your team. It's showcasing your inclusive and equality driven environment so that anyone applying knows that they will be free to create, collaborate and have their voice heard in a safe space.
We've worked with multiple clients to optimise their hiring processes, remove bias and create equal opportunities. This is how we work...
​
Building Networks
Working across Technology, Digital Marketing and Design sectors in the UK and Europe, we've built an extensive and diverse network of incredible, skilled professionals.
Our CRM contains over 20,000 active candidates specialising in Marketing, UX/UI, Design, eCommerce, IoT, Data, Software, Engineering, Development, AI and Digital Transformation.
With our advanced reporting functionality, we're able to offer demographic breakdowns and monitor pipeline activities so we never miss an opportunity to provide you with the perfect candidate.
Hanover consultants use up-to-the-minute intelligence on salary benchmarking, market news and funding data to stay on top of industry/talent trends, so they can offer informed advice on your hiring needs.
​
​
Sourcing Solutions
Beyond our own CRM, we utilise LinkedIn Recruiter licenses to conduct smart searches and reach out to our substantial professional network.But we're about more than just LinkedIn.
Talent is everywhere, so we source from relevant industry platforms such as Xing, Creativepool, Behance, Dribbble, Stack Overflow, Git Hub and many more.
We also use an AI function to unearth candidates other recruiters would miss, across multiple sources.Our AI tool also compares shortlisted candidate profiles, matching them to your job specifications based entirely on skills and experience to remove any unconscious bias.
​
​
Smarter Advertising
Seemingly standard phrases, common on most job adverts, can actively discourage applicants. We use a language decoder to analyse job advert text, neutralising language and removing gender, age or racial bias terminology.By utilising this technology alone, we've increased the amount of female and BAME applicants to our adverts by an average of 30%.
With our inhouse marketing team, we create copy that is inclusive to minority groups, LGBTQ+ applicants and workers with disabilities, whilst highlighting your benefits and commitment to diversity.
We advertise jobs across multiple platforms, tailoring the content, format and style to acquire the most diverse and relevant applicants quickly.
​
​
Interactive Job Specs
Forget boring Word documents! We create interactive job specifications that increase candidate engagement with your brand by up to 60%.
With many people now working remotely, it's more important than ever that potential hires understand, and identify with, your company culture. Our specs highlight not only job requirements but give people an inside look at your culture using images and video, links to your social media, websites and press.
They are a great way to communicate diversity, inclusivity and equality policies, reassuring under-represented groups that you provide a safe and welcoming work culture.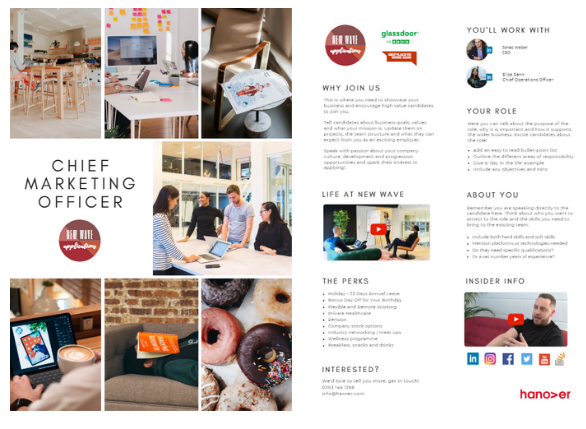 ​
​
Video Interviews
We don't just send CVs. Once we've created diverse talent pools, we'll conduct video interviews with the most relevant candidates for your role and this will be your first impression of candidates.
We can make videos and CVs anonymous to eradicate unconscious bias based on location or surname. We ask your questions and bookmark videos so you can find appropriate talking points.
You can then view all video profiles on our online platform, accessible anywhere in the world, and see a copy of the candidate's CV alongside the video.Once you've watched the video profiles, you can share with other stakeholders before shortlisting, rejecting and giving feedback with a few simple clicks.
Incorporating video reduces your hiring process by at least 40%!
​
​
​
Assessments For Insights
Utilise our candidate assessments to better understand the needs of the individuals you're about to hire.Our certified consultants can provide detailed reports, data insights and feedback on assessments including emotional intelligence, workplace behaviours, learning needs, motivators and leadership capabilities.
This data is invaluable when matching candidates to job requirements based on skills alone, so if you need to compare candidates you can remove any unconscious bias towards one candidate over another.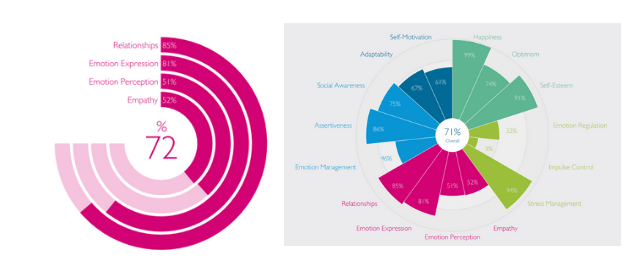 ​
Let's make a difference
The rise of awareness to diversity issues is related to the increasingly collaborative and team-based structure of modern organizations and the evidence is clear - companies that can effectively recruit and manage a diverse workforce have a competitive advantage and higher financial returns.
At Hanover we are committed to supporting our clients in creating a positive, productive and diverse workforce that will drive their businesses forward.
​
Get in touch
If you need help with your hiring processes and how to optimise them for better diversity and inclusivity, we'd be happy to help.
Drop us an email, telling us about your needs: info@hanrec.com